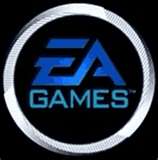 Electronic Arts is the parent company of
Maxis
. EA bought Maxis in July 1997. Every game that
Maxis
produces will be copyrighted by Electronic Arts,Inc.
Will Wright had to introduce the idea of Spore to EA before it could be published. EA has made thousands if games,and most are top games in the market.
Maxis is obviously part of EA because in the intro in SimCity 4 says under the Maxis logo,"Maxis is a registered trademark of Electronic Arts,Inc.)
Games made by Maxis under Electronic Arts
Edit
Ad blocker interference detected!
Wikia is a free-to-use site that makes money from advertising. We have a modified experience for viewers using ad blockers

Wikia is not accessible if you've made further modifications. Remove the custom ad blocker rule(s) and the page will load as expected.